Contributed by: MarvinM92

These 2 charts are the average first and last frost in the U.S. & Canada... A frost is when the outside temperature is 32*F or below... Chances of a frost after the spring date and before the fall date are about 50%... Since it is an average, dates will vary from year to year...

Average First and Last Frost in the U.S.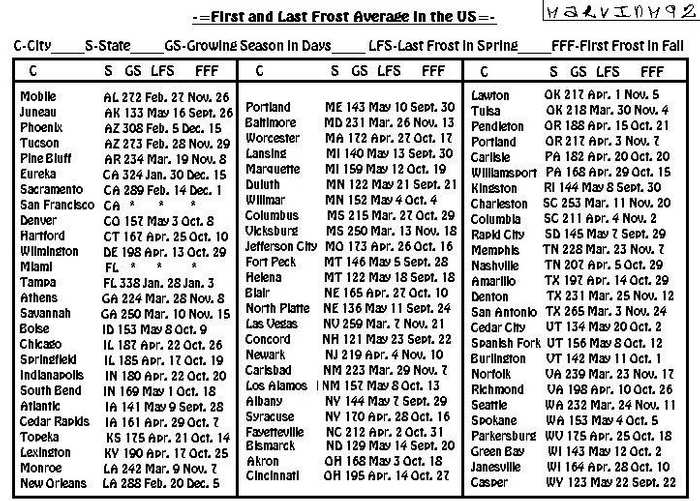 Average First and Last Frost in Canada