When I 1st built my grow closet, I looked all over to find another to model it after. This is not my grow closet, and in fact since building this closet, I quickly outgrew it. I now use something different, but that's another tutorial altogether, which I'd like to call, "how to talk your wife out of her walk-in closet" lol
This may need fine tuning to suit your needs, and/or may cost less if you already have a light or wharever.
Moving on, you can take all or parts of this tutorial to suit your needs and desires. Total approximate cost to build this closet is about $400.00 of course the cost will vary according to where and what you do buy. The other side of the coin is simply this, if you really want to embark on indoor growing, I think that $300.00 is a minimum investment into this. Having spent this money, you'll be assured of respectable results.
1 - 400w HPS
www.hidhut.com
w/ reflector @ $139.00
The light pictured in the tutorial is not the same light as listed above,
The manufacturer of the pictured light is not around anymore. Hence I substituted hidhut for the other light kit.
2 - 60Hx30Wx16D Pantry Closet Kits @ $85 each.
2 - 90 CFM Bathroom Fan @ $20 (I paid $12.00 at home depot)
1 - Tube of Caulk @ $2
3 - Hardware Items @ $6 all.
1 - In/Out Digital Temp and Humidity Gauge @ $15
1 - 19"x21" Piece of Glass @ $5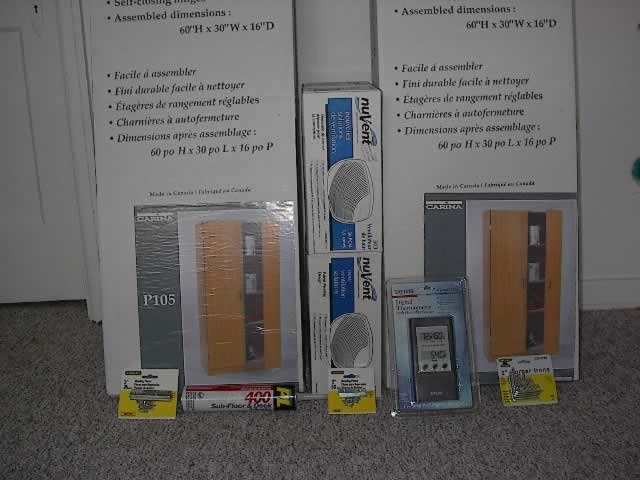 This is what you get when you order the "wired" kit. Works great.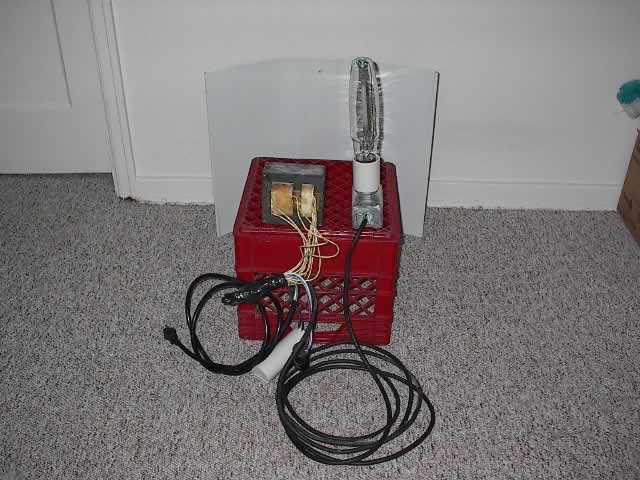 First I laid out all the pieces. I was my plan to combine the two closets in to one large closet. I thought about all the various options so I wouldn't make a mistake. After coming up with a good plan, I started.
First I joined the corners together. All joints
were caulked. The goofey screws and allen wrench included made me curse a few times.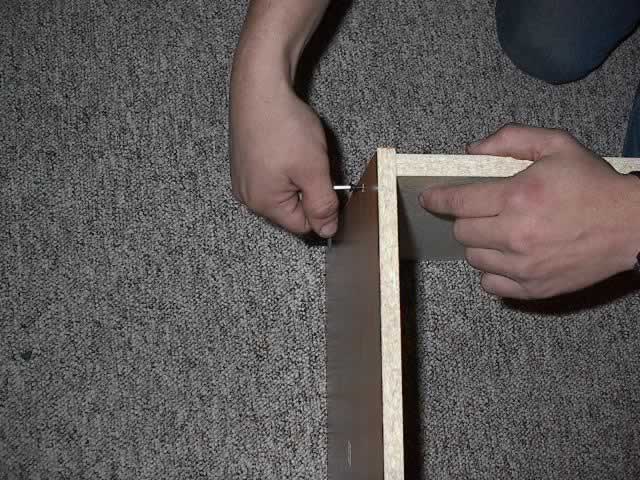 Caulked all the seams too.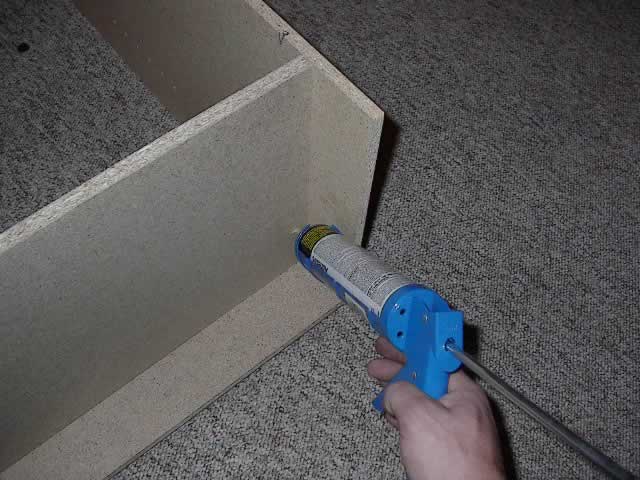 The back section of the cabinet a made by securely attaching the doors to the rear of the cabinet.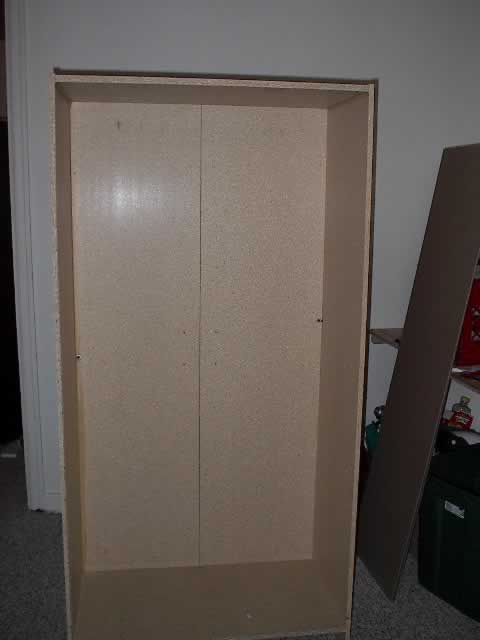 Hey, thats just an unassuming closet.
Here's the inside.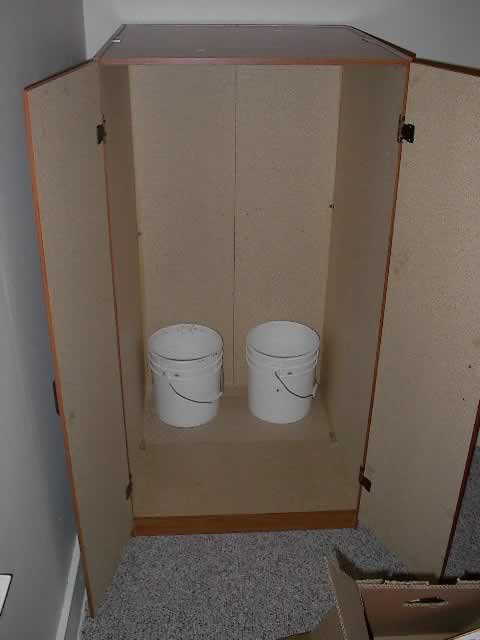 I attached the two shelves together. I installed the sides of the hood box. A access door, and a 3" to 4" flange mounted at rear to accept bathroom fan.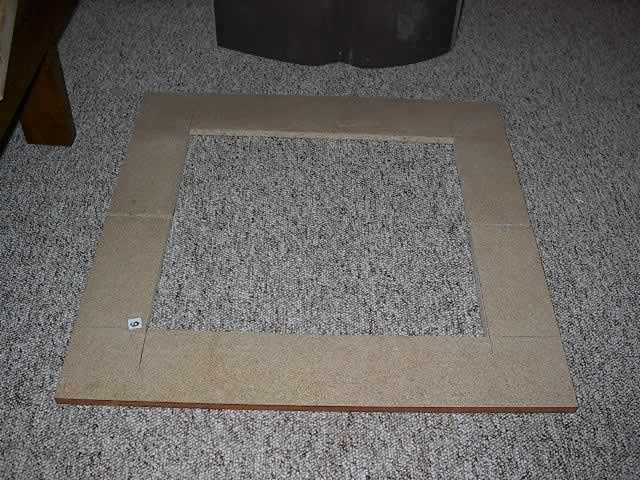 Then I used weather stripping around the edge of the xtra thick glass to form a tight seal, and attached with mirror hanging hardware.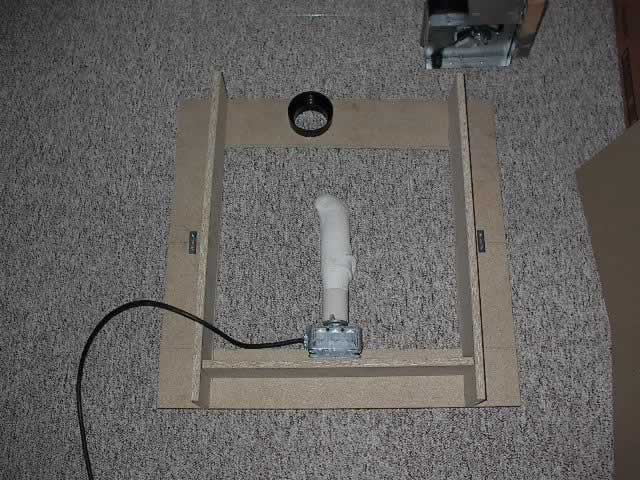 I then attached the 90 CFM bathroom fan to the duct. This will (hopefully) vent the growroom and the light as well.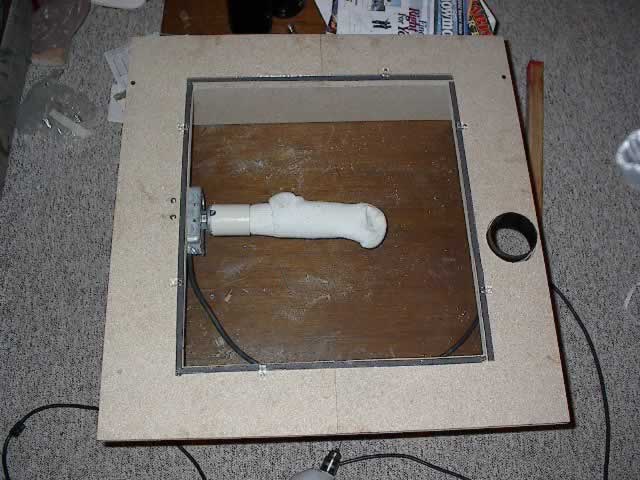 Light assembly installed.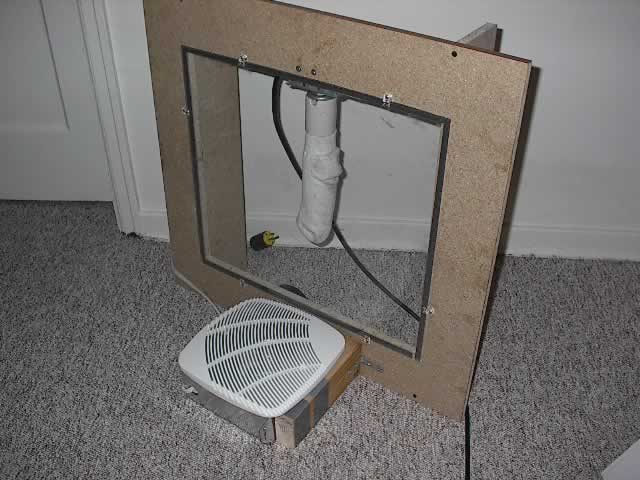 Bzzzzz. Hmmmm. Whrrrr.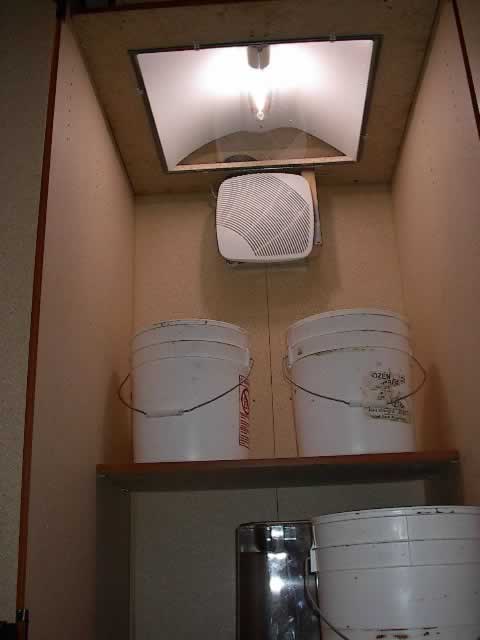 Still need to mount the gauges, mylar (waiting for mylar xmas paper to become available) and intake fan (going under shelf on rear panel).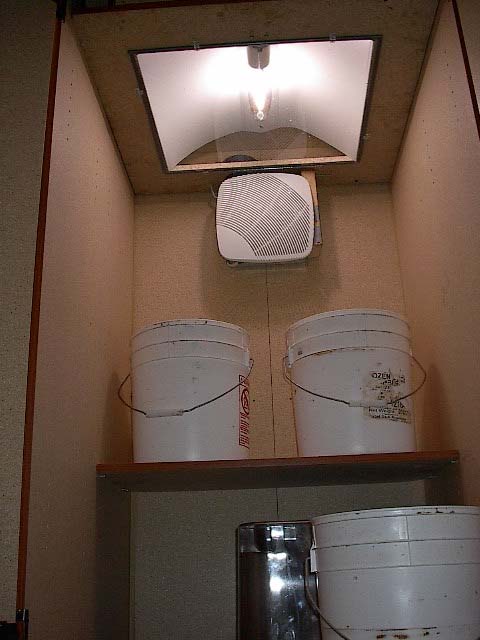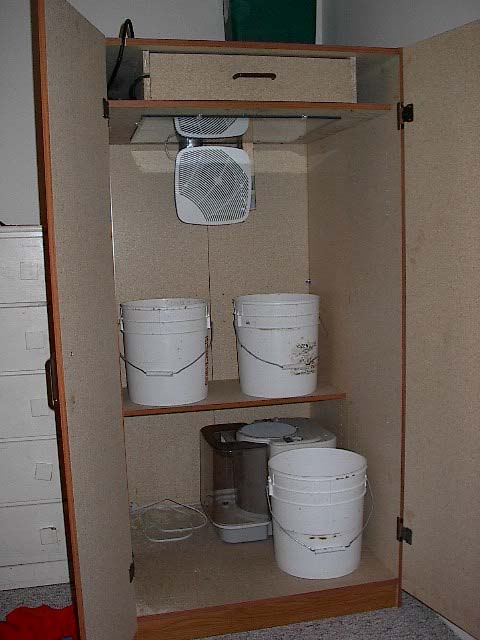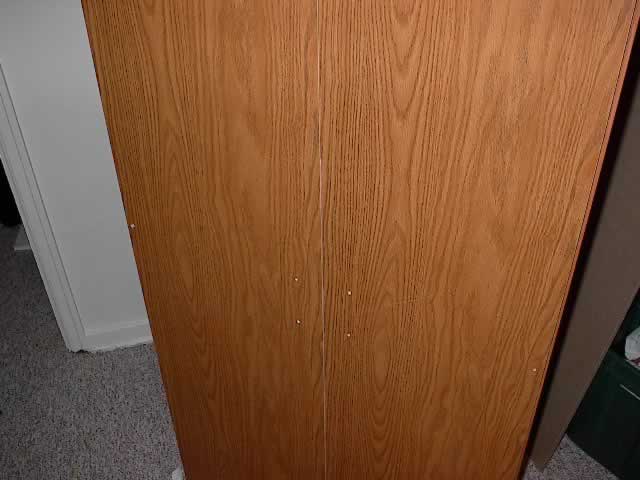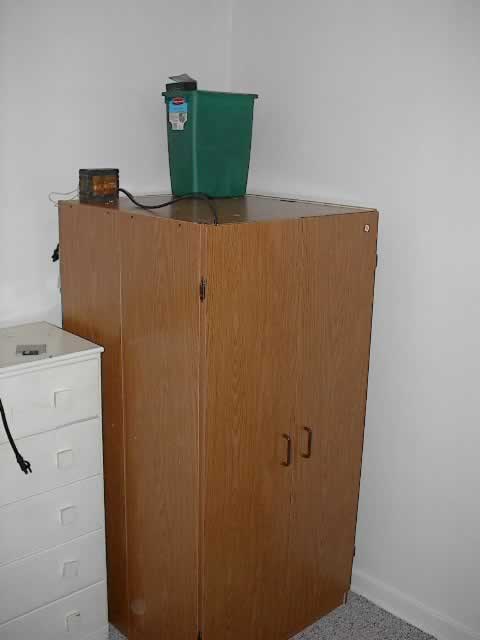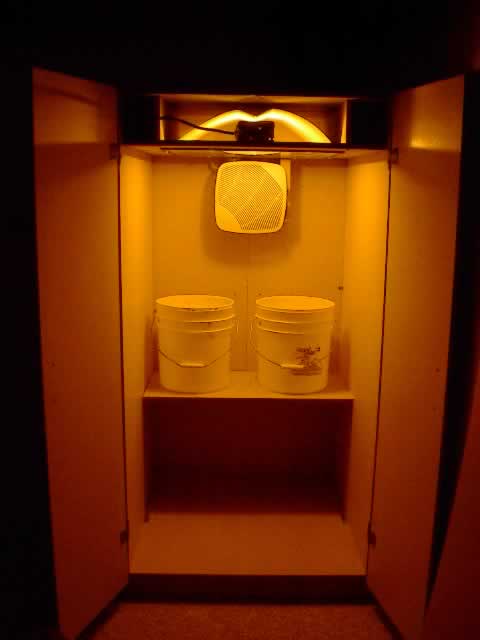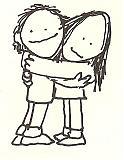 IMPORTANT CORRECTION:A 90 cfm fan will not be enough, 90 cfm, will raise the temp by about 15 degrees, you should plan on using atleast a 250cfm exhaust fan, which will raise the temps by about 5 degrees only.